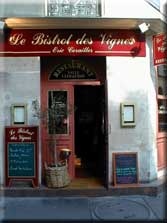 Le P'tit Bistro


A Year in Paris is being Published
by Justice House Publishing
Date of release: March 2001
I'll let everyone know when the book is ready for pre-order.
Welcome to my web page. Go ahead and have fun...don't forget to let me know what you think:-)
The stories hosted on this page are of alternative nature.
Thanks to Jenn for her wonderful advice and proofreading, and to Steve:-) for being a wonderful help every step of the way.
Copyright(c) 2000 MalaurieBarber
Send comments to malaurie@twinight.org




Check out my favorite web sites:
Join the tales of Lo and Chloe's mailing list
Click here for more details